EN: Sunday morning we woke up to an amazing sunshine, 25 degrees in January! Wow! So we decided to stroll down into the city centre and enjoy like tourists! This is one of our favourite hobbies, read about our other holidays in our city here!!
ES: El sábado por la mañana nos levantamos y hacía 25 grados, en Eneroo!!! Asi que decidimos pasear hasta el centro de Valencia y hacernos pasar por turistas para disfrutar de la ciudad. Éste es uno de nuestros hobbies favoritos, podéis leer más sobre nuestras escapadas turistas aquí!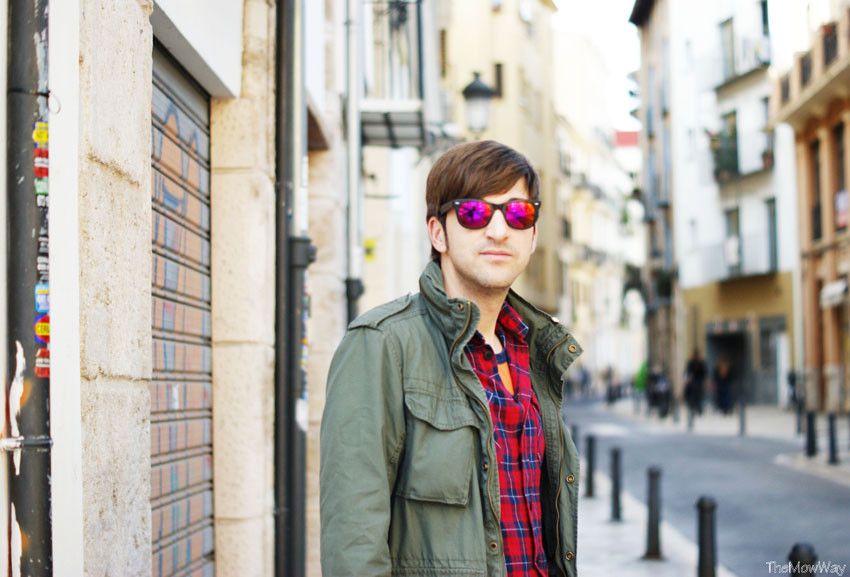 Love Nino's shirt! This is the exact same one I wore in this outfit… who wore it best? 🙂 Do you steal photos from your boyfriend/sister/mother/uncle? Isn't it cool? It's like going shopping without spending! 🙂
Me encanta esta camisa de Nino, es la que llevé en éste outfit… quién la llevó mejor? Alguna vez le robáis ropa a algún familiar? A que es genial? Es como ir de compras sin gastar! 🙂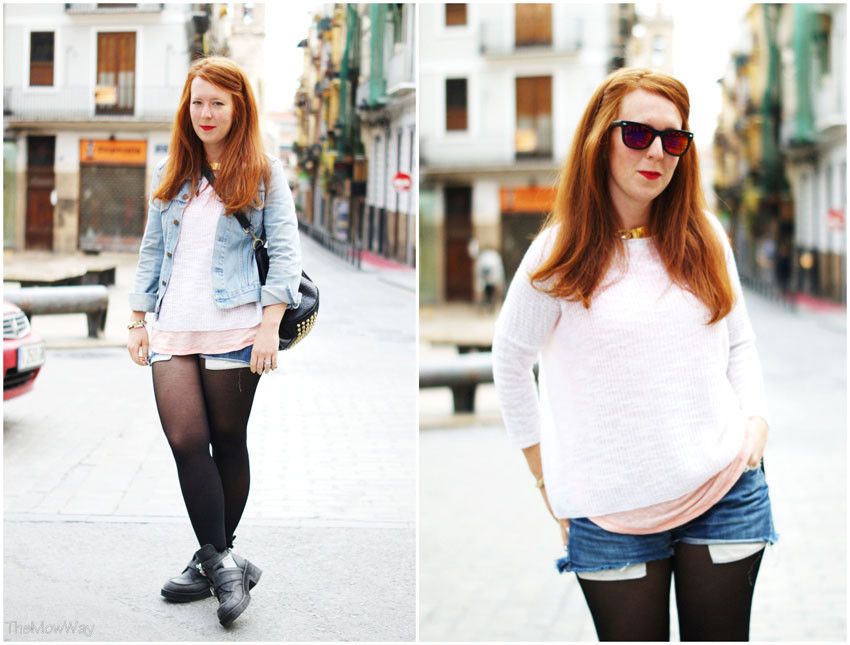 As the weather was so great I was able to wanted the streets without even wearing my denim jacket! This sweater is so nice and slouchy, perfect to pair with some DIY cut offs and my chunky boots! Seriously the best!
La temperatura era tan genial que pude pasear sin ponerme siquiera mi chaqueta vaquera. Este jersey es tan bonito y cómodo, perfecto combinado con unos DIY shorts y mis botas moteras!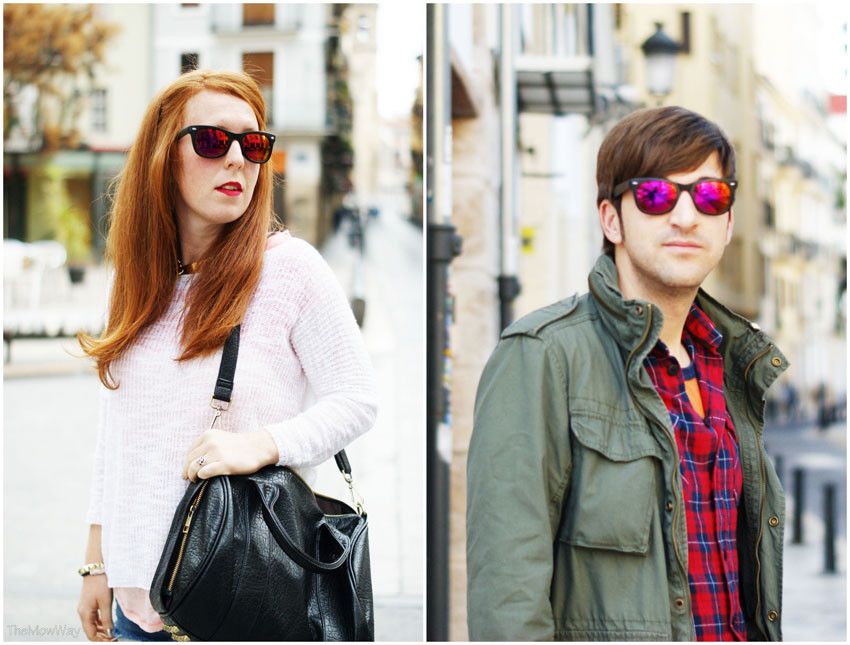 You don't have to spend loads of $$$ to enjoy holidays! Just get up and enjoy the place you live in, or drive/cicle/walk to the next town down and look at things in a new perspective, you'll sure enjoy!
No hay razón para gastar mucho $$$ para disfrutar de unas vacaciones! Simplemente visita el lugar donde vives o acércate a la ciudad que más cerca esté y disfruta de las cosas desde otra perspectiva!


If money wasn't a problem, where would your dream holiday be?
Let us know all about it!