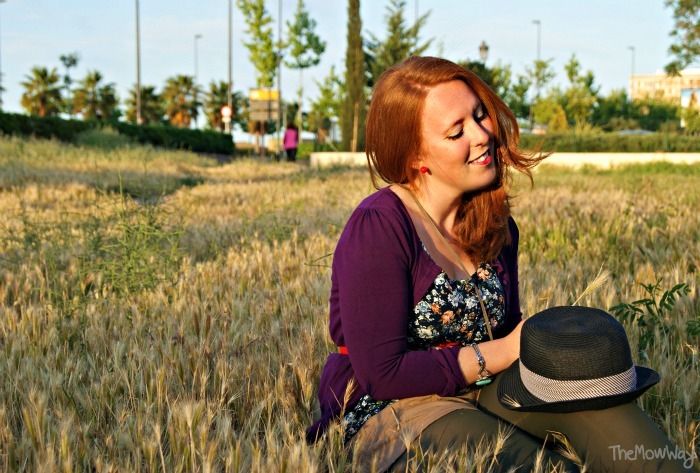 That afternoon we went out on a Piggy walk with Paris (obviously). We didn't walk much, but when we got there I wanted to rest my ankle, so I sat on the floor. The light was lovely, so Nino decided to take a few pic of my outfit.
Paris loves the area around the graffiti wall near our place. Although I've heard some neighbours say they will be painting it to cover up all the vandalism... It's been an abandoned house (more photos
here
)for over 30 year, I don't think a few graffiti really bother anyone there, but anyway...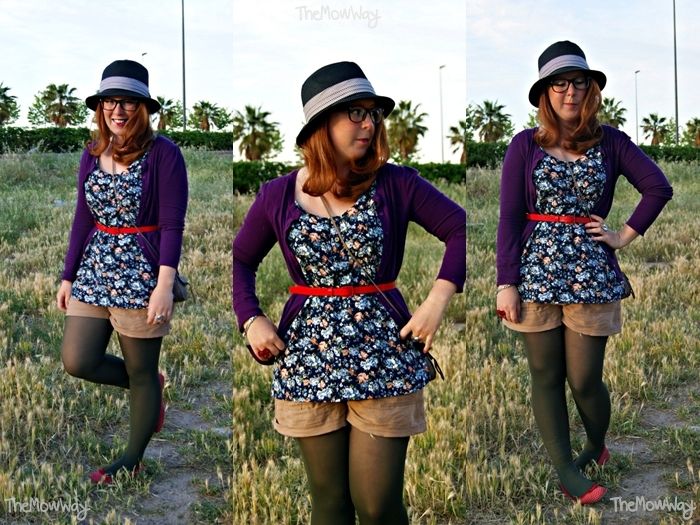 Paris is trying to give me a piggy kiss here, haha.
Everyday I look at her and she doesn't seem "that" big to me! Then I see photos of us both and I think: is she really that big?! And then I turn to her (she is ALWAYS right next to me when we are at home" and I say to myself: nah! it's just the angle of the photo, she's still a little cute piglet.
This is true, I always think this but now I know that my vision of her might be slightly distorted by too much Piggy-Love. Out of my mind? Just a little..
Nino has also been practising his photographic skills, I like now this photo came out, it's really fun.
Next thing we have to do is start to use the tripod when taking photos. It will help take several photos is the exact angle without any movement between (or just minimal).
What do you think of my cute little purse, I can only fit my mobile and keys, but it's enough if you don't want to carry a bag full of stuff. Lovely.
My foot is doing much better, thanks to you all who have asked about it! It is still a bit swollen, but getting better everyday.
I will start doing rehab on Wednesday, which is great news, really want it to get better asap... (Nop, I did not say No, no, no à la Amy, RIP).
I am REALLY missing wearing heels!
Next time we take an outfit post I might take a pair of heels with me just to play around with them for the photos (without moving, jumping or doing silly things, promised). We'll see.
I did take these jumping photos, but no fear I did not fall on my right foot. I am unable to stay still and not do anything.
The colour of the whole park was amazing, loved it!
It only last a couple of weeks, before it dries out completely due to the heat. I think this would be a perfect spot to shoot some photos with some neon items of clothing. But it would have to be a bit earlier during the day. At this time, the light is too orange (you can clearly see which photos were taken first due to the lighting on them).
And as I ALWAYS say, feet shot are the best!
I can't help pulling funny faces, photos are to enjoy!
You are always requesting more photos of this blogs authentic Star to be posted.
So there you go. Paris doesn't usually like to play with things (like dogs do) but she did like this stick, so we took it home for her.
Our official outfit photographer also deserved a photo!
So there you go, the whole family in a post.
I have AT LAST found out all by my little self how to mirror images (i used Picmonkey).
These hair photos were inspired by Glee (if you f
ollow me on twitter
you will know that I am slightly obsessed with Glee at the moment). During first season there is a competition and the opponents prepared an great show with amazing
hairoigraphy
in it. So I decided to make a little tribute to Glee by posting some of shoots of MY best hairography movements. :)
And, as always we finish with a fun photo. How I managed to keep the exact same face is a mystery. Super funny.
What about you? Have YOU tried crazy head movements?
Or have you ever included some sort of tribute so something/someone who has inspired you in your blog photos?
Let us know all about it below!
What I wore:
Cardigan: Blanco
Floral top: Preloved, thrifted (0.50EUR)
Completely unrelated topics:
♥ I have spent a little too much time on Pinterest lately... naughty me! And these are some of the things I have been loving... I want to to this in our bedroom, might try this technique for spicing up an old handbag,
♥
Want to add some touched of colour to our "boring" (boring: work in progress) sitting room. I am currently being inspired by: this one and this other one. And a few (loads) more on my Pinterest boards (home decor to die for here!
♥
Any tips on how to have such a tidy closet? It makes me feel a bit ashamed of mine... It's a right mess at the moment (i tidied it all up less than two weeks ago...)
I will be trying this little and useful DIY this evening. I will let you know the outcome!
I would like to remind Pinners to take care of pinning FROM THE SOURCE always and, please, don't give all the details in the description, let people go to the source and check it out by themselves.
It's important for creators to always be given credit for their work. Thanks!